OUR ANSWER TO COVID-19
E-INFRA companies manage critical resources for Romania at the current moments – telecom and energy infrastructure, the construction of projects with significant impact on the economic activity. We work guided by the belief that quality and modern infrastructure provide better life conditions to people. 
In this unprecedented period we are going through, we continue to work on this goal while taking care of ourselves and those around us, making sure we work safely, whenever and wherever necessary to support the efforts to fight the epidemic.
In this period, everything we do is guided by three basic principles:
Protecting the health and safety our employees, but also of our clients, partners and communities where we work
Providing the necessary services for the functioning of critical infrastructures for Romania
Supporting communities and those at the forefront of this global pandemic
PROTECTING THE HEALTH AND SAFETY OF OUR EMPLOYEES

Intensive disinfection measures
We have gradually introduced comprehensive disinfection and hygiene measures in all the headquarters and work points of the E-INFRRA companies, but also on all our construction sites. All the premises are equipped with hand sanitizer, chlorine or alcohol based disinfectants, masks and protective gloves, while a strict program of sanitation of all common spaces was established
Strict measures of personal hygiene
We permanently communicate the measures of prevention and personal hygiene recommended by the authorities and provide for our employees all the hygienic-sanitary products necessary for the prevention.
Work from Home
We implemented work from home schedules as a main recommendation for all our eligible employees who carry out support and office activities and permanently inform the teams about all the rights and government facilities valid during this period.
Travel and meetings
We canceled all business trips, but we continue to hold daily meetings and discussions with partners, suppliers and customers at a distance and in the virtual space, through communication apps.
Isolation measures
All employees who returned from high risk countries or came into contact with persons in this context entered self-isolation at home for 14 days immediately after returning.
Equipments and protective measures
We have taken extensive protective measures for employees whose presence is indispensable or cannot work from home. The time spent in the office was limited and is allowed only in well-justified cases and for urgent activities; access is limited in duration and is allowed only in shifts to reduce contact between employees. We permanently provide consumables and protective equipment: soap, hand sanitizer, face masks, nytril / latex gloves; for the intervention teams we also add protective suits and goggles.
STATUS INFO:
At present, we have no reported infected employees in any of the companies in the E-INFRA Group.
PROVIDING CRITICAL SERVICES TO SERVE OUR CUSTOMERS AND THE COMMUNITY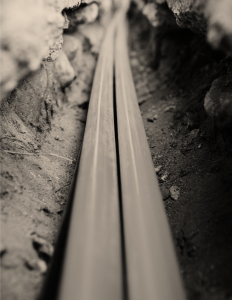 We are more alert than ever to ensure the maintenance and continued provision of services for our customers to ensure optimal functioning of the critical infrastructures that serves final consumers, people and companies – from the metropolitan fiber optic duct infrastructure Netcity and the national Direct One fiber optic network to electricity and gas networks or the supply of energy and natural gas by Nova Power & Gas and civil constructions that ensure further economic growth. Communities rely more than ever on basic infrastructures to stay active and connected.
SUPPORTING COMMUNITIES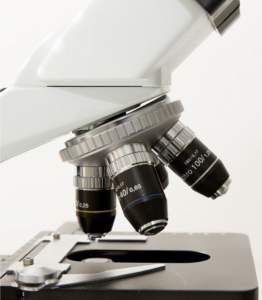 We provide support for the community and the medical system in the fierce fight against Covid-19. We donated 500,000 lei to help equip the main medical centers in Bucharest and Cluj-Napoca that manage the pandemic effects in Romania.
We joined without hesitation the steps initiated by MagiCamp, the Romanian Red Cross and Transilvania Leaders Foundation, for the rapid purchase of test kits, protective equipments for doctors, disinfectants, as well as ventilators and videolaryngoscopes. The materials will reach the Victor Babeș Hospital and the Matei Balș Institute in Bucharest and the County Emergency Clinical Hospital and the Oncological Institute in Cluj-Napoca.
At the same time, we encourage our friends and partners to contribute to the support these actions.
We work #together for more chances for the medical system in Romania!