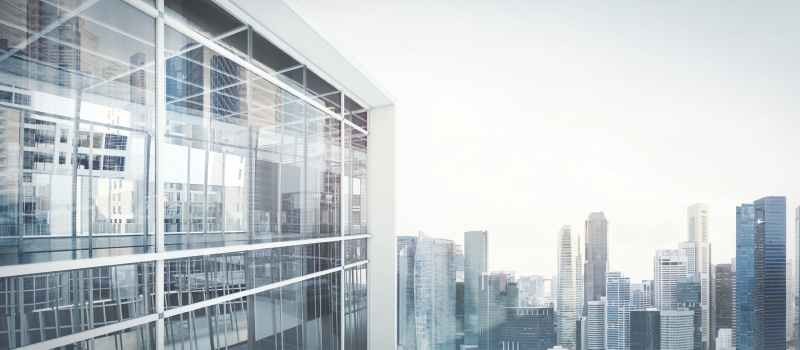 About E-INFRA
E-INFRA is the holding entity for a group of 5 companies active in the field of infrastructure. Our main activity consists in coordinating the management of the five subsidiaries, assist them in achieving synergies, allocate capital among subsidiaries and provide support in certain areas of critical interest including market strategy, HR, marketing, finance, legal, IT & logistics.
Market leaders in infrastructure cross-sector services
Through our four subsidiaries, we build and provide critical infrastructure, essential to the society, as a national leader in cross-sector integrated services that combine expertise in constructions, telecom and energy infra.
Benefits of the cross-sector business model are numerous in the deployment of most infrastructure projects. By working together, the companies in our group cover the full infrastructure deployment value-chain, thus unlocking benefits and optimal costs and timing for our partners.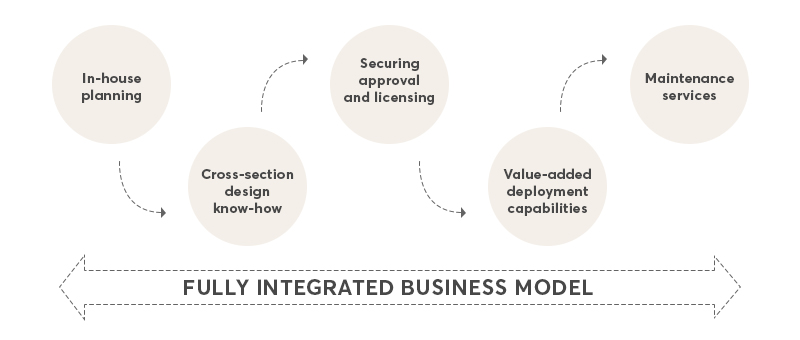 OUR
Vision
Support people's good life by providing the
modern infrastructure needed.
OUR
Mission
We unleash value from modern
infrastructure by continuously expanding
investments and expertise that support
growth and improve people's lives.
OUR
Values
Our values serve as a compass for our
actions and describe how we behave in the
world.
What we do, we do well.
We value the result of our work and embrace the culture of the well done.
We know wanting is not enough. Take action.
We support an entrepreneurial culture, we encourage a growth mindset, initiative and ownership.
Trust. Integrity. Transparency.
We build long-term customer partnerships to work and enjoy a meaningful journey together.
Contact
Send us a message