E-INFRA Family
E-INFRA investments and operations involve companies on various infrastructure  verticals: Electrogrup, Nova Power and Gas, Netcity and Direct One.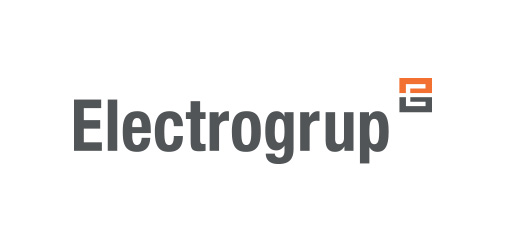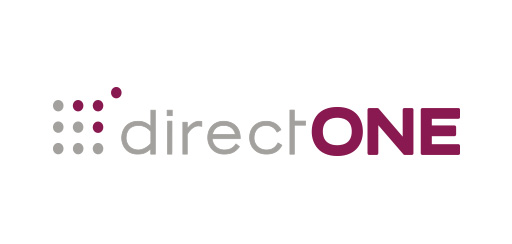 Electrogrup – Infrastructure turn key projects professional services
Founded in 1997, Electrogrup SA is the largest E-INFRA subsidiary by revenue and headcount, encompassing professional services and activities across three business lines.
The company provides turn-key solutions and maintenance services in complex energy, telecommunications and civil infrastructure projects, at a national and international level, through its operational centers and work teams located in almost all counties in Romania and abroad.
The expertise of Electrogrup's team lays right in the center of its success, while its market position strengthened over the past 24 years.
Electrogrup is now one of the most important telecom infrastructure construction companies in Romania, with over 15.000 km of optical fiber designed, installed and commissioned, over 1.500 telecom sites and towers and over 2.500 radio access networks installed.
The company provides turn key services in transport (220 – 400 kV) and power distribution networks (0.4 – 110 kV). End-to-end solutions cover design, installation and maintenance of power lines, substations, low-voltage equipment, indoor electrical systems, data networks, access control and automation, smart metering solutions, SCADA services, renewable energies solutions.
In recent years, Electrogrup has also engaged in complex civil engineering projects. The company provides a wide range of activities including: civil and industrial construction works, foundations for telecom towers, earthworks, access roads, industrial platforms and facilities.
The aggregate experience over the years, the high degree of professionalism and the high number of successful projects helped to develop effective work processes, through which the company offers "smart" solutions: timely, reliable, innovative, economical and sustainable.
Direct One – Fiber optic infrastructure and data carrier services
Direct One, established in 2007, is a provider of dark fiber infrastructure and bandwidth services for the telecom operators. The company developed its own telecom high-capacity network, equipped with the latest technologies available.
The company plays an active role in the long-distance fiber optics leasing and rental services on the Romanian market.
Direct One is the only neutral telecom infrastructure operator in Romania, managing the largest non-carrier telecom network with about 60,000 of fiber km or about 4,500 route km. Over 4,100 route km are owned by the company while the rest is leased from or swapped with various counterparties.
Direct One fiber optic network has points of presence ("POPs") in 52 major cities, while the fiber optic passive infrastructure (dark fiber) has been complemented with optical transmissions and IP multiservice capabilities.
Nova Power & Gas – Natural gas infrastructure distribution and trading. Power production and trading.
Nova Power & Gas, a 100% Romanian company, is an integrated supplier and distributor of electricity and natural gas, being one of the main pillars of the E-INFRA group, together with Electrogrup, Direct One and Netcity. Together, the group of companies offers some of the most important energy, telecom, construction and smart city infrastructures in Romania.
Being entered the energy market in 2007, Nova Power & Gas has an offer and a portfolio of services for both residential and industrial consumers, with a focus on costs and fuel efficiency. The company founded in Cluj-Napoca, became an increasingly important player on the electricity and natural gas supply market.
As part of the E-INFRA group, Nova Power & Gas contributes to the development of Romania's energy infrastructure through projects for local energy production. Since 2012, the company began investing in green energy production infrastructure, so far developing two photovoltaic parks with an installed capacity of 9MW, located in the west of the country. At the end of 2020, Nova, together with Electrogrup, began the works on the first natural gas-fitted power plant. Estimated at 7 million euros, the investment made in Câmpia Turzii, Cluj county, will develop a capacity of 13.4 MW installed power. The power plant is part of a larger project, as a second unit is scheduled to be built, with a capacity of over 100MW.
The production infrastructure projects are doubled by construction projects for electricity and natural gas distribution networks in several cities throughout the country. Thus, Nova Power & Gas is investing in a sustainable future, providing complete services and solutions to consumers, from production to final delivery, with advantageous offers.
A reliable partner for businesses for over 14 years, Nova Power & Gas is also an important player in the household consumer market, being a reliable alternative both on the liberalized natural gas market as well as on the recently liberalized energy market.
WESEE – Turn key and maintenance services for wind parks
WESEE provides a wide range of professional services for wind energy sector. The company is a joint venture based in Cluj (Romania) and bundles the expertise of SSC Wind GmbH in multi-megawatt wind energy projects with the experience of Electrogrup in infrastructure projects within the energy sector.
Founded in 2010, WESEE has established itself as the leading independent installation and maintenance service provider to the wind energy industry in Romania. Due to its strong relationships with reputable customers in recent years, the company has been able to penetrate other national markets in the region as well as the Western EU countries.
The company currently provides full scope Installation services (precast concrete towers, mechanical, electrical) and various maintenance activities (preventive, corrective, retrofits, major operations, service lifts) for wind turbines, in countries such as Germany, Belgium, France, Sweden, UK, Lithuania, Poland, Croatia or Turkey.
Netcity – Bucharest underground fiber-optic telecom infrastructure
Founded in 2007, Netcity is a growing provider of passive telecommunications infrastructure within the Bucharest area. Netcity acts as "the-carrier-of-carriers", being the operating company for the city's underground fiber optics and ducts telecommunications network. Its activities include design, building and operation of the network for the entire Bucharest area.
Netcity's activities include design, construction, management and operation of the underground telecommunication infrastructure in Bucharest in order to meet the telecom operators' needs for electronic communications networks, while also improving the visual appearance of the city through the migration of the aerial cable networks underground.
The metropolitan infrastructure developed by Netcity Telecom is equally, transparently and indiscriminately available to all companies and telecom operators that activate or want to provide services in the territory of Bucharest.
Today, Netcity's underground network of over 1,000 km connects more than 10% of the total buildings in Bucharest, while the Company has embarked on a significant network expansion project with the goal of reaching full coverage of Bucharest metropolitan area in the years to come.